The thought of treatment and prosthetics of teeth haunted me for a long time. It was necessary to somehow decide on this desperate step, but the fear of dentists and exorbitant prices stopped me. My doubts and uncertainty were shaken by a meeting with a friend who sparkled with a white-toothed smile. She told me about a clinic in the Chinese city of Heihe, where she got beautiful teeth quickly and inexpensively.
I found the phone number on the clinic's website and called the same day. The clinic manager spoke Russian. He announced the preliminary cost of the entire service. It turned out to be several times cheaper than in Russia, and much faster in time. They signed me up for June 15, answered all my questions and promised to meet me.
Road
I decided to travel by train from Irkutsk to Blagoveshchensk, which stands on the very border with China. I didn't need a visa because I wasn't going to be there for more than a month. And for this period you can stay in Heihe without a visa.
A ticket in a reserved seat car cost 4,000 rubles. There were few people, and two days of the road flew by unnoticed. In Blagoveshchensk, I was met by a representative of the Yasha clinic, who spoke perfect Russian. We got to Heihe by boat - only 15 minutes, and my foot set foot on the earth of the Celestial Empire.
It is difficult to convey in words my first impressions of the country. These are huge, clean train stations, smooth roads and sidewalks, an endless sea of ​​moving bicycles and electric scooters, loud, incomprehensible Chinese speech, a variety of delicious, unfamiliar smells - everything is bright, new and unusual.
Hotel
I was taken to a hotel and settled in a double room (and absolutely free of charge), where I met Anna from Moscow. Over the course of the week, we became very close and have been in touch ever since. She traveled to Heihe by plane with a transfer in Beijing. The entire trip cost her $600.
I really liked the hotel. It thoughtfully combined traditional Chinese flavor and modernity, decorated with mirrors, marble and gilding. At the entrance, girls in folk red costumes were always greeted warmly.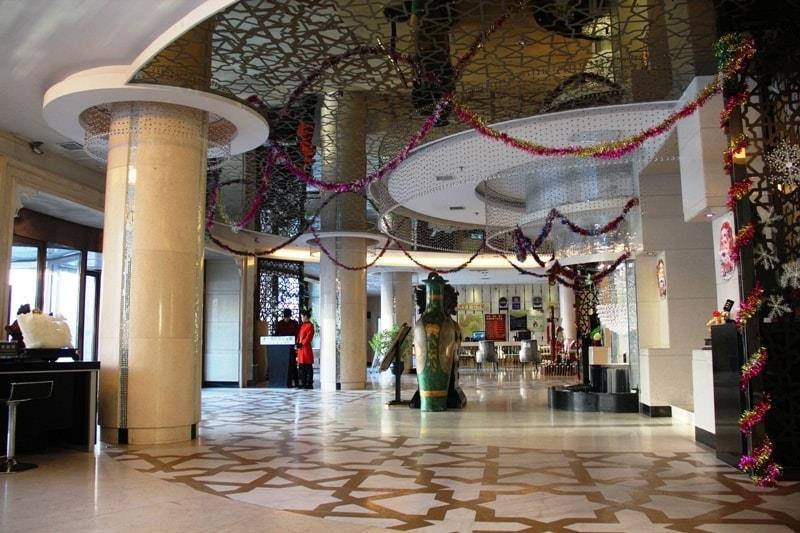 The room was clean, comfortable, and it had everything you need: shower, air conditioning, TV. The electric kettle, cups and green tea were very touching. With sadness I remembered our domestic hotels, when, going on a business trip, I had to take an electric boiler and a mug from home to boil tea.
Every morning of my stay at the hotel began with a free breakfast. After the procedures, there was free time, and I enjoyed walking around the city (but more on that later). Wifi worked in the room, so I could skype with my family. In the evenings Anna and I watched TV. In addition to Chinese channels, there were many Russian ones, so we did not get bored.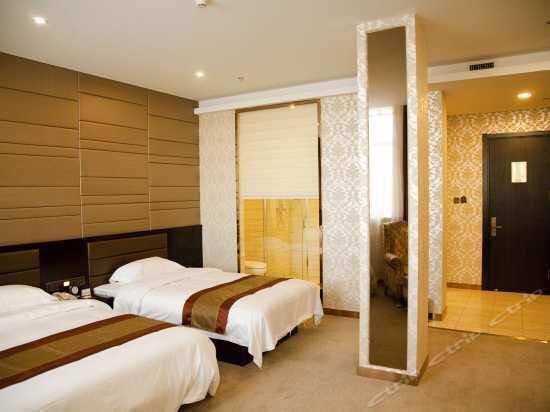 Every day the stock of toilet paper, bags of shampoo, conditioner, balm, gel, disposable toothpaste, etc. were updated in the room. Therefore, you should not take anything extra from home. There are even slippers here.
Yasha gave me time to take a shower and rest after the road. Then he showed where you can change money without any problems. That day he took me to a very cozy cafe where we had a delicious lunch. For the first time in my life I ate with chopsticks. It turns out that it is not difficult at all and I even liked it. After the meal, he took me to the clinic.
Clinic
When we arrived at the hospital, I was surprised at the silence and calmness. No fuss or queues. The equipment in the classrooms is state of the art. To my greatest satisfaction, I did not see those terrible drills that are still found in our domestic dentistry, inspiring fear and horror in clients.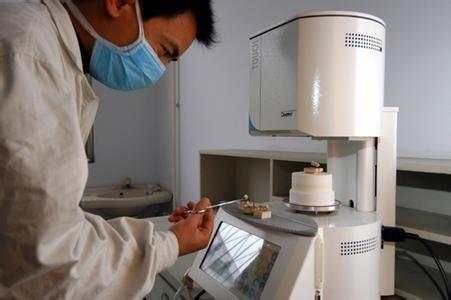 I was seated in a soft and comfortable chair. The doctor examined me and told me what to do with my teeth. There was always an interpreter next to us, so communication did not cause any difficulties.
They removed my plaque (500 rubles) and sealed two teeth (400 rubles). In the next two days, the upper and lower teeth were turned. I decided to upgrade my teeth with German titanium-based ceramics. On the fourth day, they tried on the titanium base, and on the fifth day, they put on the finished crowns, adjusted them and inserted them. Everything was done very quickly, thoughtfully and absolutely painlessly. As a result, the "Hollywood smile" cost me 70 thousand rubles. And they gave me a 5 year warranty. I'm even afraid to imagine what all this would have "poured out" to me in Russia and how much time it would have taken.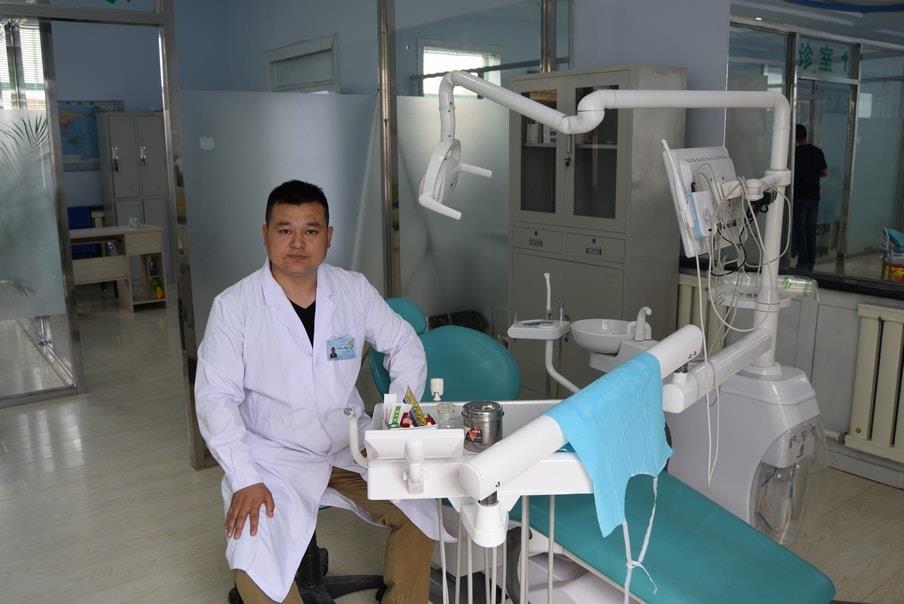 Separately, I would like to add about the doctors who served me. Every day they met me with a smile, reassured me during the procedures, competently answered my questions. Examination and treatment were carried out with disposable instruments, which guarantees 100% sterility and safety.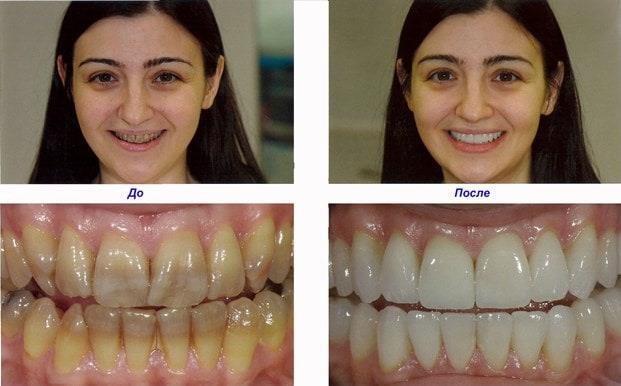 Leisure
Heihe is a relatively small city, but very colorful. I don't like to explore new cities with a guide. I like to walk the streets myself and wander into the wilds to see a real Chinese city.
Of course, I walked along the central streets, where there are many shops and tourists, went to the embankment, visited the park, and even rode the Ferris wheel. But I really wanted to see how ordinary Chinese people live. Therefore, I was attracted by little-noticed alleys and small streets.
There are many food vendors in these streets. The whole air is saturated with the smells of fried cakes, cooked seafood, meat, squid on a stick and many more unfamiliar foods. Small tables are also set up right there, at which the locals devour everything that they have prepared with appetite. It seems that few people cook at home, and why? If you can eat for a "penny" without bothering with cooking.
There are a lot of people on the streets in the evenings. In the park, many women and girls dance to keep fit. On small sports grounds, everyone does some kind of exercise. On the bridge, my attention was drawn to an old woman of about 70 years old, who put her leg up on the railing of the bridge and did a stretch. And when I walked along the alley of the park, elderly people moved towards me, clapping their hands (also some kind of gymnastics).
All people are cheerful, friendly and not at all like our compatriots, who are preoccupied with constant everyday problems.
shopping
The city has many shops, malls, boutiques, markets and they sell great things. All products that are produced for the domestic market are of good quality.
Many people know that the Chinese love to copy famous brands. They do a good job and replace only one letter in the brand name. For example, I bought a tracksuit and only at home I noticed the inscription "Adidos" on my pants. It seems to be similar to the company, but the name is different, so you can't find fault. A women's bag, an exact copy of Guy Laroche, cost me only 200 yuan (about 800 rubles).
At the clothing market, I really liked the shoes - beautiful and stylish. You can also bargain here. Many sellers look at foreigners like bags of money and call inflated prices. I bought a school bag for my child. At first, the seller named one price. Then he saw that I was about to leave, reduced it by half. And when I turned around and went, he followed me up with a new price, reduced by half. So, almost for next to nothing, you can buy anything.
Results
My trip to the Chinese city of Heihe ended with two dreams come true: to solve the problem with my teeth and see China with my own eyes. The country made a huge, unforgettable impression. I brought with me a lot of new clothes and gifts to my loved ones, learned to eat with chopsticks and managed to fall in love with Chinese cuisine.
But the most striking event was the stay at the State Dental Hospital No. 1. I was pleasantly surprised by the super modern equipment of the clinic, the high level of service, the human approach to each client. I came home with beautiful healthy teeth, and this was the most important thing for me!